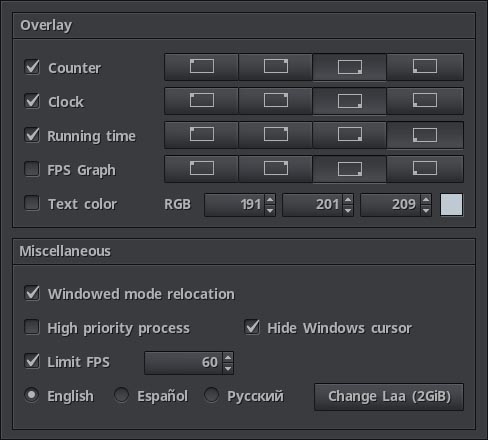 In this tab you can control what is going to be shown overlaid onto the screen while you play.

The buttons besides each option let you choose in which corner of the screen you want those elements to appear.

The base color for the overlaid text elements can also be changed in this tab.